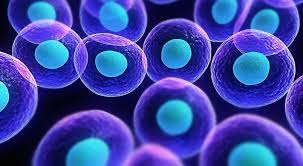 BY OLIVIA WALLON – As of March 2019, scientists at the Winship Institute of Emory University, Children's Healthcare of Atlanta, and Georgia Tech have released research that may offer an alternative to typical procedures used in stem-cell based transplants.  
It is suggested that deformable cells, or cells with a tendency to be squishy, could help expel blood-forming cells out of the bone marrow and into the blood. Their "squishiness' holds importance in preparing for stem cell-based transplants, a process referred to as mobilization. Mobilization utilizes chemotherapy and colon stimulating factors (G-CSFs) to encourage blood-forming stem cells to leave the bone marrow and enter the blood.
Although chemotherapy and G-CSFs have proven to be successful, about one third of patients have an insufficient or no response to typical mobilization. Mobilization also poses the threat that the deformable cells would not re-stiffen, resulting in the cells' inability to act positively in the blood and immune system.
Professor Cheng-Kui Qu, MD, PhD of pediatrics at Emory University of Medicine and colleagues researched strategies that could supplement conventional mobilization approaches, specifically, in the enzyme Ptpn21. PtPn21 is part of the protein tyrosine phosphatase (PTP) family, members of which are considered signaling molecules for many regulating cellular processes. The research observed the effects on stem cells in mice generated with PTpn21 and without.
The mutant mice were notably more sensitive to chemotherapy, but it was easier to release blood stem cells out of the bone marrow. This means that the PTpn21  produced squishier cells, leading to the cells being able to travel through the narrowest pores. With the aid of two biomedical engineers, Wilbur Lam and Todd Sulchek, Qu and his colleagues were able to quantitatively observe the effects of PtPn21, specifically, how much squisher the cells became.
The researchers were also successful in re-stiffening Ptpn21 effected cells. They found that with the introduction of another protein, Septin1, the cells' deformability would be interfered with, resulting in a re-stiffening. In normal mice, mobilization was triggered by blebbistatin, which has been previously associated with longer cell survival time in cardiac muscles.
This research helps better explain the pathogenesis of blood disorders, specifically with illnessing based on stem cell loss. The findings and observations of this experiment have also suggested that biomechanics can be utilized to improve mobilization and other procedures involving stem cell-based therapy.